Hi lovely! I am so happy you are here, I can't wait to get to know you better! I am updating my website and services, so be sure to check back in soon!
Emma Lundwall is a Swedish-born Intuitive Stylist, based in NYC. A multi-passionate creative, lover of beauty, holistic health and the healing arts. She graduated from Uppsala University, Sweden, with a degree in Behavioral Sciences and has since studied arts, architecture, interior design, fashion and psychology. She is a Certified Life Coach and has studied Cognitive Behavioural Therapy and Mindfulness. As a mother of two boys, Emma is also a passionate world-traveller and has lived on four continents so far. Follow her on instagram @emmalundwall.
Services:
STYLING
people - spaces - branding
WRITING & SPEAKING
articles - workshop series - events
INTUITIVE WORK
readings - guided meditations - classes
More info soon...
What I do:
My work is evolving and my services are changing...I am updating the information on this page so stay tuned for more current content... <3
I help stressed and busy moms take their life back, master the to-do-list, overcome overwhelm and find lasting peace, happiness and meaning in life. I can relate to your struggle in trying to be everything to all people, all the time. And constantly worrying about what other people think and obsessing about keeping everyone around you happy, putting everyone else's needs before your own.
You want to be the perfect partner, mom, friend, sister, daughter, have the perfect career, home, body, social life etc. but realize you've lost yourself in the process when always putting everyone else's needs before your own. I'm here to remind you to put your own oxygen masks on first, before helping others…
I can see you are struggling with everyday stress, anxiety, worry, overwhelm, even depression, lack of meaning and purpose in life. You might have a loft in Tribeca, a summer house in the Hamptons and vacations in Europe but you still don't feel happy or fulfilled.
You have it all and "should" be happy but feel empty inside, and look for happiness in a new handbag, the latest GOOP product hype, destructive romantic relationships or in one too many cocktails…
In my work as an Intuitive Empowerment Coach I use my extensive academic background in Behavioral Sciences, Cognitive Behavioral Therapy and Mindfulness, coupled with my life coaching skills and intuitive & empathic abilities as well as my own life experiences to help you become a happier, more fulfilled mom and partner, overcome procrastination, master your to-do-list, bust through any blocks and get unstuck in life.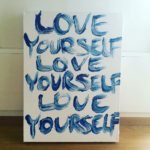 Free Strategy Session
for personalized guidance from me and to learn more about how I can help you today!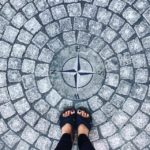 1:1 Private Coaching Program
for practical tools to reduce stress, overwhelm, feelings of guilt and anxiety so you can finally let go of your worry habit and create the life you dream of.
You will learn to love and accept yourself unconditionally, care less about what other people think, and know that you do deserve to feel happy and fulfilled. You will discover your true passion and purpose in life, why you were born. I will help you find lasting happiness, peace and meaning by connecting you to your own inner light so you can let go of any fear or limitations that are holding you back and instead move forward with ease and joy.
The service I offer is exactly what I was looking for just a few years ago. I have been there, I understand you deeply and I know exactly what you are going through. I can show you that you are not alone, and that it is possible to change and thrive again.
With highly practical, actionable tips and deep intuitive messages packaged in easy-to-access, light-hearted form – with a twist of humor – I can meet you where you are in life. My approach to helping and healing is eclectic and creative, full of fun artistic expression, passion and soul.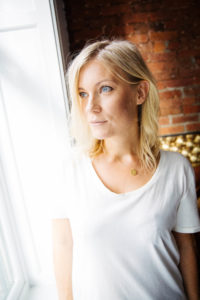 "When you first meet Emma, you can feel a difference in her energy that feels soft and familiar. After working with her for a while, you become quickly aware how grounded and connected she is to herself and energy around her. She has a clarity and confidence around her gifts that is hard to find in many coaches. If you are looking for someone who will lovingly move you towards your own intuition and joy, I believe Emma will be able to support you."
Click here to book your FREE STRATEGY SESSION
to learn more about how I can support you!
While informed by many years of study, a university degree in Behavioral Sciences, additional studies in psychology, Mindfulness and CBT (Cognitive Behavioral Therapy), being a Certified Life Coach and many years of studying and practicing the healing arts and mentoring clients 1:1, I also draw heavily on my own personal life experiences as well as my intuitive gifts.
What I teach:
Getting in touch with your intuition
Hearing your inner guidance clearly
Acting on your inner guidance 
The secret keys to manifesting
The art of affirmations and visualization
Discovering your unique life purpose
Effective techniques to achieve your goals and dreams
Self-healing through deep forgiveness work
Self-love and deservingness
Self-care that empowers you to take the driver's seat in your own life again
Wellness and nutrition
Meditation and mindfulness for a more balanced life
Powerful spiritual techniques to support your day-to-day life
All this will be guided by my intuitive abilities to channel exactly what you need at this point in your life.
 
to book your FREE STRATEGY SESSION
for personalized guidance from me and to learn more about how I can help you today!
A personal note from Emma…
Feeling stuck, lost, depressed or without purpose in life?
You are not alone. I know what it is like trying to do it all at once and putting too much pressure on yourself. To feel like you're not good enough no matter how hard you try and being in a constant state of stress and overwhelm with a never ending to do list… I have been there.
There is hope, healing and transformation available to you, and it is safe to trust the process of life. I will show you how to find inner peace in a chaotic world. You don't need to look outside yourself for answers, everything you need to know is already within you.
I teach practical tools like meditation and simple mindfulness techniques to help you tap into your inner guidance and find the balance you seek. I can teach you how to trust your intuition and effectively remove the blocks to your happiness and peace so you can find meaning and joy in life.
Your purpose here on Earth is to enjoy your life and be happy, to be and demonstrate love. My work is centered around empathy, compassion and unconditional love. I feel playfulness is important, so art and creativity are always present in everything I do.
Healing starts within, and makes waves of impact around you.
If we all connect to our inner wisdom, we can truly heal the world. It all starts within us. When you feel good within yourself that energy starts to spread outwards. Kids for example are like tuning forks and very receptive to your moods and stress levels. Happy parents – happy kids, it's often that simple.
I work with both younger children as well as teens, as I feel this is often where we miss the boat. I believe that when we help kids at a young age stay open to their inner wisdom and encourage them to trust their gut feelings, they will have a strong foundation to build on. Imagine if we can give our children simple and practical tools and techniques to cope with stress, fear and anger already at an early age. We would help prevent the need for interventions later on in life. I also know how busy we are as parents and the difficulty of finding time to connect to your kids, so I focus on practical tools that you can use to make connection easier and more natural.
I feel a big part of my role is to build bridges between the spiritual and the more mainstream way of living.
I work with people of all ages, helping them get in touch with their inner wisdom and teaching them how to use their spiritual gifts. My work has a holistic approach, I teach about mainstream topics like health, wellness and nutrition as well as more spiritual themes, like how to connect to your intuition, learn to meditate and trust your inner guidance.
I have always been intuitive and sensitive to energies. If labels like 'psychic' and 'medium' don't feel comfortable for you, then call me a holistic life coach. My work is very practical and down to earth and I think that's why many people can relate to me. I am here to help others on their path by sharing my truth and hopefully my journey to healing can inspire others to find their true self. I use my creative expression in many different forms and new ideas pop up daily; I write books and articles, I teach workshops and classes, both online and in person, I speak at events and I do individual coaching.
One of my goals in working with people is to enable them to help themselves, so a big topic I speak about is empowerment. I work with people to empower themselves and find their own inner light to move forward. So often we forget this inner light and can become overwhelmed with insecurity and low self-esteem. One of my passions is to work with people with low self-esteem. I often just give them a nudge in the right direction until they can find their voice and place in the world.
I can also relate to the archetype of the wounded healer. I feel that by sharing my truth, which I am in my upcoming memoir, I can show people that it's possible to move from victim and surviving, to thriving. Events in my life have given me so much empathy and compassion for others. It's like my own wounds have opened me up to my truth and also given me a better understanding of the suffering of others.  I have had a lot of trials and tribulations in the past but all that has inspired me to teach about empowerment and self love.
In closing…my work is nondenominational, anyone can do this, regardless of religion or spiritual faith. Spiritually is actually highly practical and very little woo-woo!
I am so happy you are here!
Emma
Hear what my clients say about me:
"Thank you so much for all your help. Your guidance made me cry, everything really resonates with me. This was just what I needed to hear to move forward with my life, I am so very grateful for these insights and the reassurance!"
EA, San Francisco, United States
---
"Thank you so much for my session today. I have tears in my eyes when I write this. What you shared is exactly what is going on in my life right now, you are spot on!!! This was just what I needed to hear right now - thank you, Emma!"
TE, Los Angeles, United States
---
"Thanks so much for my session, Emma! Your guidance is truly insightful. I have goosebumps all over when reading your advice, you got everything spot on!"
EN, Sydney, Australia
to book your FREE STRATEGY SESSION
for personalized guidance from me and to learn more about how I can help you today!